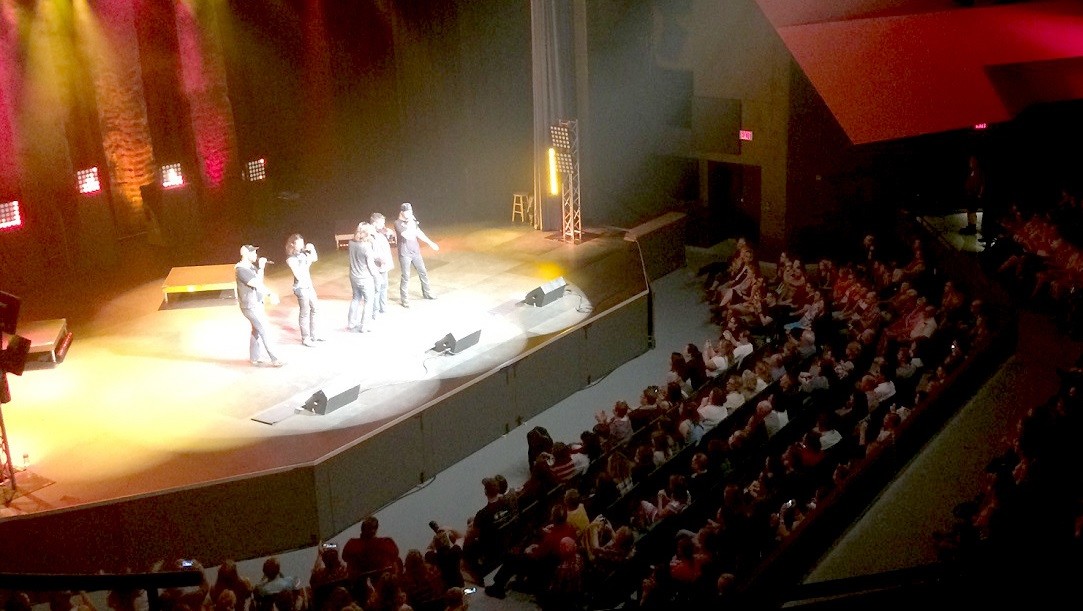 Home Free Show!
Home Free was a big hit with our audience at our Show on Saturday with their enjoyable, toe-tapping harmonies and chest-rumbling bass and beats! Thanks to the vocal band for including our show on their "Don't if Feel Good" tour. A huge thanks to our amazing audiences for coming to the show and giving both the Chorus and Home Free a warm and enthusiastic welcome to the stage. Thanks also to the Algonquin Common Theatre crews for providing a great venue and show support. A special thanks to our volunteers who supported the Chorus and the Band, keeping us fed, happy, and on schedule.
Want to keep informed on the Chorus' activities and upcoming shows? Join our mailing list and come back to our website throughout the year.
Want to visit the Chorus for a rehearsal or maybe even sing with us? We meet every Monday evening - see our "Join Us" page for details.