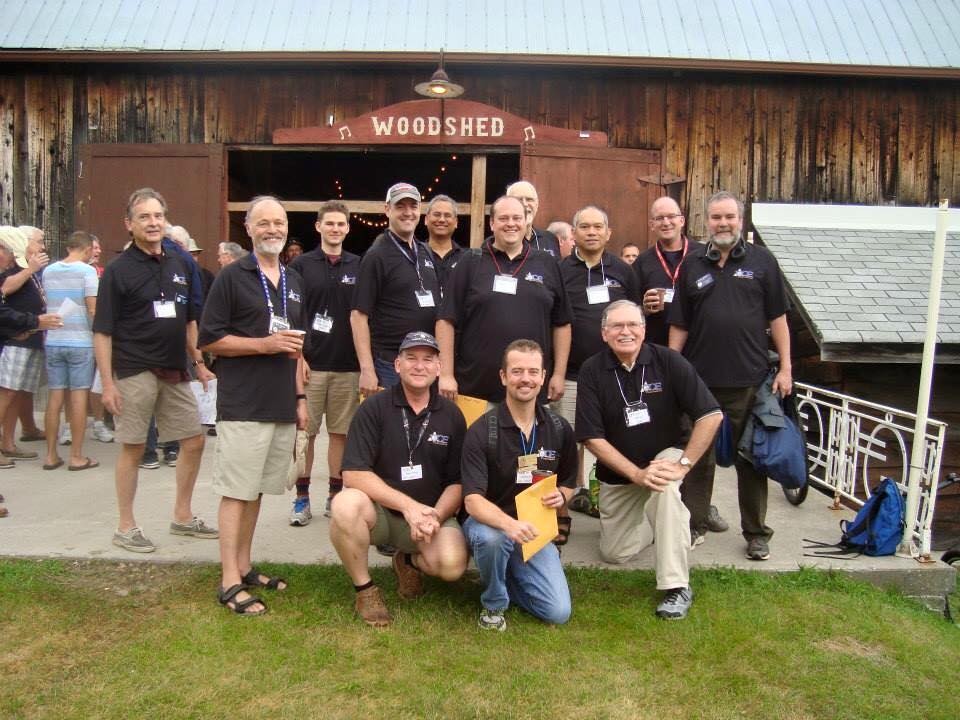 Ontario Quartetting Event (OQE) 2015
15 members of the Capital City Chorus went to Harmony Ranch in Baldwin, ON on August 8 for the 2015 Ontario Quartetting Event (OQE). After a brief rainfall while we were in the 'Woodshed' barn for our morning chorus warm-up, the weather cleared and we individually progressed through 5 of a possible 17 stations where we met up with 3 other randomly-selected barbershoppers who had prepared the same 8 songs, forming a pick-up quartet. At the end of the day, a draw took place to determine 17 randomly-configured pick-up quartets and one of the 8 songs. The quartets then performed the song to a very warm and generous audience and a panel of judges. Congratulations to our EVP Neil Rask for a third place finish!
Thanks to Harmony Ranch and all the volunteers for your hospitality and the Simcoe Chapter for a very well organized event! We look forward to OQE 2016!