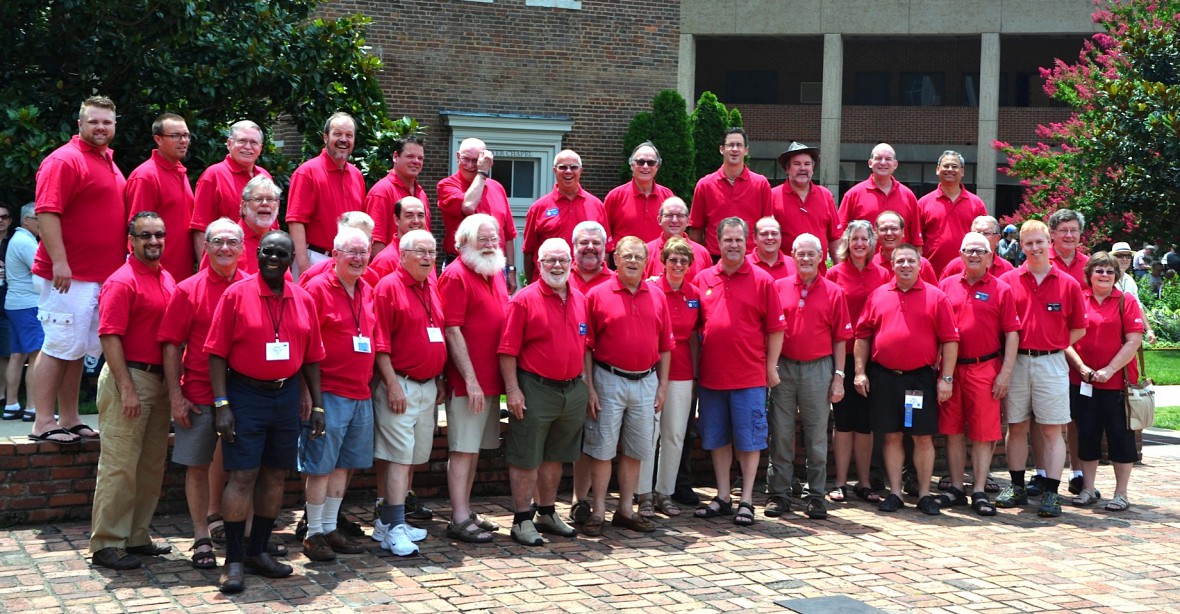 Capital City Chorus Goes to School

For a number of years, many of our members have made a pilgrimage to Harmony University (yes, there is such a thing!) to take part in a wide range of courses such as Conducting Techniques, Vocal Techniques, Composing and Arranging, Music Theory, Physics of Sound, and even How to be a good Bass! Some of our Quartets have attended the Quartet College stream to receive coaching as a group.
In 2014, Harmony University, organized by the Barbershop Harmony Society, moved to its new permanent location to the beautiful Belmont University in Nashville, TN and a new stream called Chorus College was added. With the generous support of a scholarship toward the cost of tuition from Sing Canada Harmony, the Capital City Chorus was thrilled to be part of the inaugural Class of 2014 along with three other choruses from North Carolina, New Mexico, and a fellow Canadian chorus from Calgary.
In July 2014, 40 of our members made the trek to Music City and enjoyed a week packed full from dawn 'til way-past-dusk of coaching, singing, networking, singing, learning, singing, all-we-could-eat-ice cream, and did we mention SINGING? It was an incredible week spent with Barbershoppers from across North America and the world from Halifax to Alaska to New Zealand and everything in between, generating memories to last a lifetime and inspiring us to strive for continual improvement for years to come.
For more information on Harmony University, visit www.harmonyuniversity.org