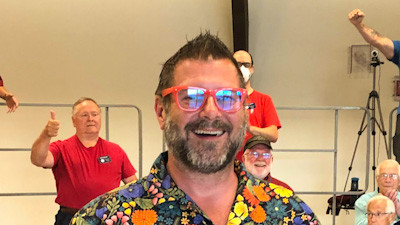 Introducing Our New Music Director Tony Bove!
The Capital City Chorus is proud to announce our new Music Director, Tony Bove! Tony is thrilled to be directing the Capital City Chorus, beginning on Monday, July 4th with his first rehearsal as our new Music Director. We're very excited to start the next chapter of the CCC with Tony!
Read more about Tony Bove.
A huge thank you to Nick van Berkel who has done a fantastic job as our Interim Director over the last 6 months, bringing us back from our pandemic hiatus, getting us back on our feet and our voices ringing sweet harmony again! We look forward to having him back on the risers.