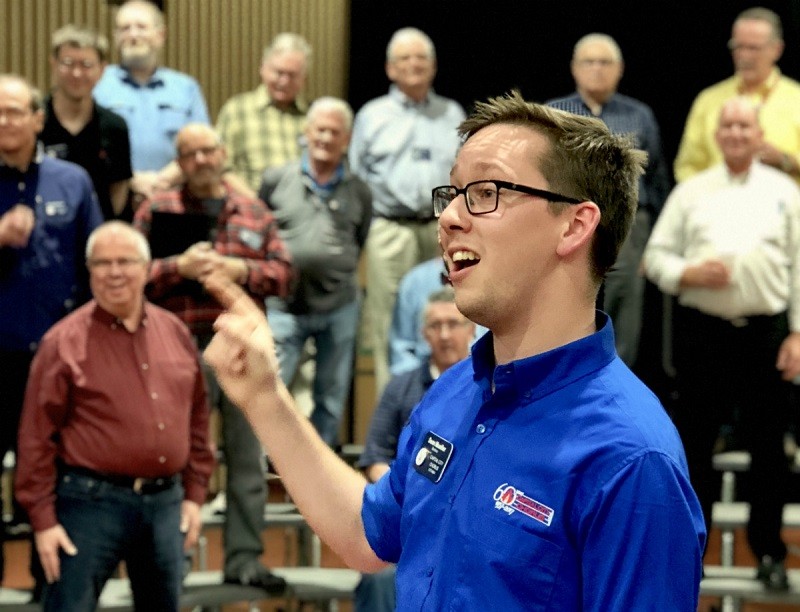 Introducing our Interim Music Director, Sean Mueller
The Capital City Chorus is pleased to introduce our Interim Music Director, Sean Mueller.
Sean has been an avid Barbershopper since 2007. Starting in a chorus based out of Nanaimo, British Columbia, Sean has made a point of taking advantage of every Barbershop opportunity presented to him. With twenty years of experience as a musician and ten years as a Barbershopper, he has a varied musical background including violin, piano, choral music and musical theatre. Having dedicated his life to learning, Sean has travelled whenever possible to learn from the greats, pursuing new ideas and different perspectives. With over four years of enrollment in Directors College at the Barbershop Harmony Society's Harmony University, as well as private conducting instruction and weekend learning programs, Sean brings a wealth of experience and passion to this art form. The Capital City Chorus is grateful that Sean has accepted the position of Interim Music Director and we look forward to working with him as we begin the next chapter in the Chorus' history.