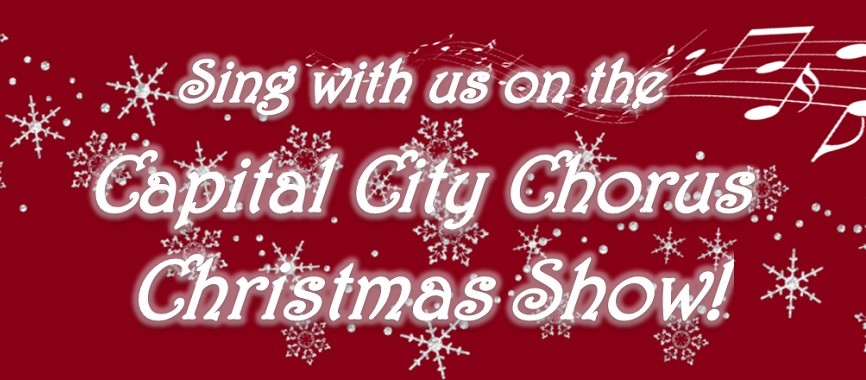 Sing with us on our Christmas Show! Men & Women welcome!
It is that time of the year - Christmas Show preparation! We are very excited to extend this invitation to sing with us at our annual Capital City Chorus Christmas on December 11 & 12!
If you, or someone you know, are interested in rehearsing and performing with us, please consider this your personal invitation to sing with us on our annual Christmas Show! We rehearse every Monday at the Ron Kolbus Lakeside Centre beside Britannia Beach. We will provide sheet music and learning tracks, great instruction and direction, and a lot of fun! All you have to do is show up and and be ready to sing!
Visit the Chistmas Guest page for more information and the Events page for updates on specific rehearsals.