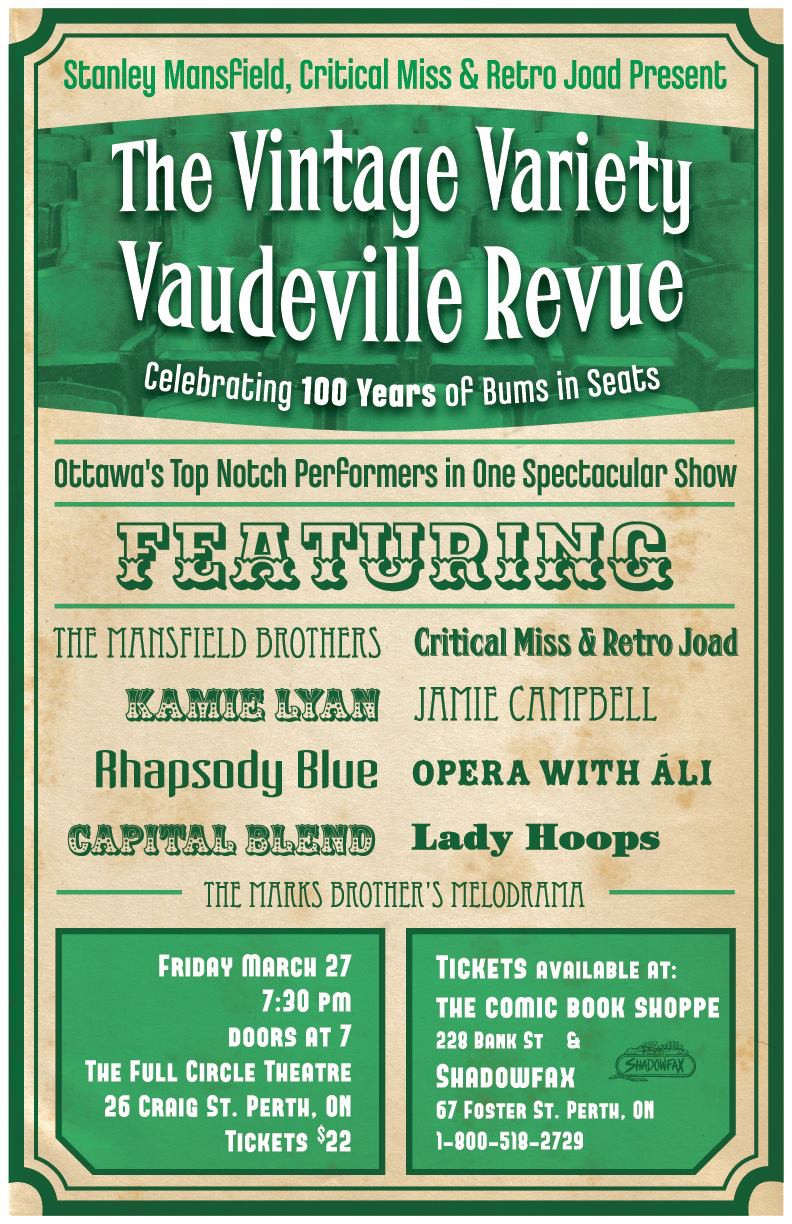 The Vintage Variety Vaudeville Revue
Our very own Capital Blend Quartet joined The Vintage Variety Vaudeville Revue and Barn Door Productions in Perth, ON as they celebrated 100 years of vaudeville entertainment. The Full Circle Theatre has the pleasure of owning the seats from Perth's Balderson Theatre and they turned 100 years old in April.
This show boasted a spectacular cast, bringing back some of the performers from the well received Christmas show in December as well as adding local talent from Barn Door Productions and Jamie Campbell.
Featured Performers:
Critical Miss & Retro Joad Cosplay and Cabaret
The Mansfield Brothers Vaudeville Troupe
ÁLI
Lady Hoops
Kamie Lyann
Rhapsody Blue
Barn Door Production Players
Jamie Campbell