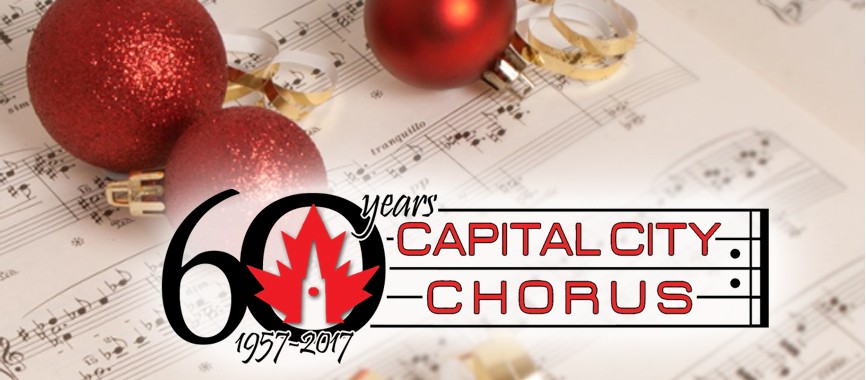 Christmas Show
Event date:
Repeats every day 2 times .
8 Dec 2017 - 19:30
Public Notes / Body:
The Capital City Chorus is proud to once again present
"A Capital City Chorus Christmas"
at the beautiful Dominion-Chalmers United Church in Ottawa
7:30pm on December 8 & 9, 2017
The show will include a selection of seasonal songs, both old and new. Performers will include the Capital City Chorus men's chorus as well as quartets, small groups, our annual ladies' chorus, the combined mixed chorus of over 100 singers, and special guests.
Don't miss this Christmas delight!
Save the date! Tickets will be on sale soon. Subscribe to our mailing list to receive a notification for these tickets and other Capital City Chorus activities and events.
Want to sing with us on the show? Contact us for more information.