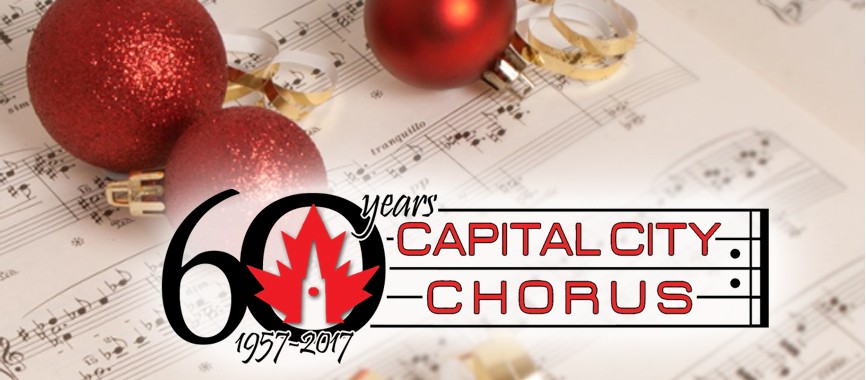 Christmas Show - December 8-9
Event date:
Repeats every day 2 times .
8 Dec 2017 - 19:30
The Capital City Chorus is proud to once again present
"A Capital City Chorus Christmas"
at the beautiful Dominion-Chalmers United Church in Ottawa
7:30pm on December 8 & 9, 2017
For tickets and information, view the Christmas Show page.


60th Anniversary Show Ticket Package
SAVE when you buy tickets for both shows today!
Come to our annual 60th Anniversary Show on September 30!
Save $5 on every Christmas Show ticket* for each 60th Anniversary Show ticket purchased.
View the 60th Anniversary Show page for details.
* Package deal applies to General Admission tickets only.
Want to sing with us on the show? See the Sing With Us page for more information.