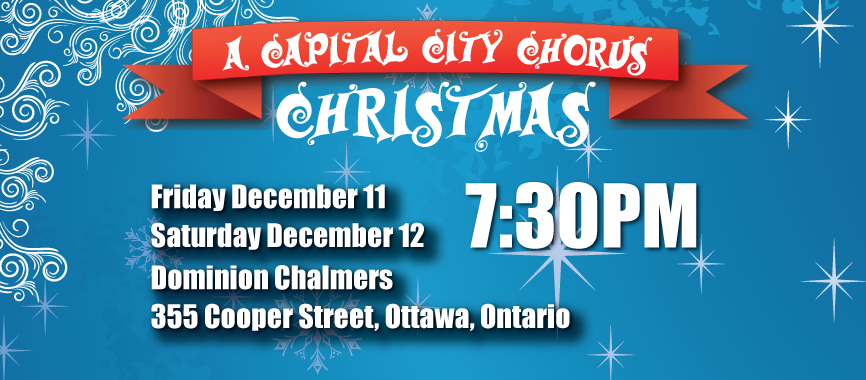 Capital City Chorus Christmas Show
The Capital City Chorus is proud to once again present
"A Capital City Chorus Christmas"
at the beautiful Dominion-Chalmers United Church in Ottawa
7:30pm on December 11 & 12, 2015.
The show will include a selection of seasonal songs, both old and new. The performers will include 3 choruses (mens', women's, and combined), VLQs (very large quartet), as well as several quartets.  The whole family will enjoy an evening of quality music, good humour, and even some carols in which everyone, including the audience, can join their voices.
Don't miss this Christmas delight!
For tickets and information, view the Christmas Show page.
Want to sing with us on the show? View our invitation for more information.