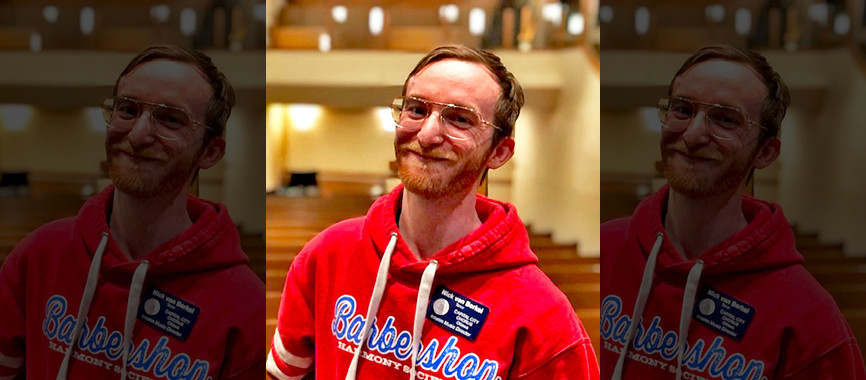 Nick van Berkel
Nick caught the quartetting bug in high school and with the encouragement and support of one of his teachers, Dinesh Thaleshvar who also happened to be a member of the Chorus, participated in a Youth Quartetting event hosted by the Capital City Chorus. It wasn't long before he and some fellow classmates joined the Chorus, significantly lowering the average age of our membership!
Since joining, Nick has been very involved with the Music Team, serving as Tenor section lead, Tag Master, Quartet Master, and several other roles and activities. He has also served on the CCC Executive Board. Nick lives and breathes Barbershop, attending Harmony University, Quartet College, and both competed and entertained for several years with his quartet "Quiet, I'm Sleeping!". Nick is currently singing with his new quartet "Contact" which started up in 2022.
Nick stepped up as the Chorus' Interim Director coming out of the pandemic in January until the end of June 2022. He helped the members come back from an almost two-year singing hiatus and rebuild a cohesive four-part singing unit.
We are fortunate to have Nick continue the development of his directing craft as Assistant Director under the mentorship of Music Director Tony Bove!
As the Assistant Director, he assists our Music Director in planning and realizing chorus rehearsals, developing the musical and performance abilities of chorus singers and Section Leaders.  He also fills in for the Music Director when absent.