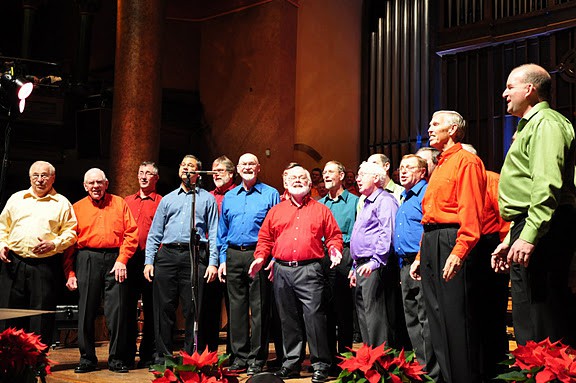 Papa's Friends
Rehearsals:
Mondays at 6:30pm before Capital City Chorus rehearsals.
Rehearsal Location:
Ron Kolbus Lakeside Centre
Ottawa
,
ON
Ontario
In April of 2010, a few chorus members got together for the sheer joy of singing Gospel music, and Papa's Friends, a VLQ (very large quartet) was born. Their repertoire consists of Southern Gospel, Spirituals, and other inspirational songs.
Why the name Papa's Friends? One of the founders of the group has a Granddaughter who at age 2, while visiting her Grandmother, enquired as to the whereabouts of the missing Grandfather (Papa). She was told that he was "singing with his friends". Anytime after that, when he wasn't around, she would ask "is he singing with Papa's Friends"?