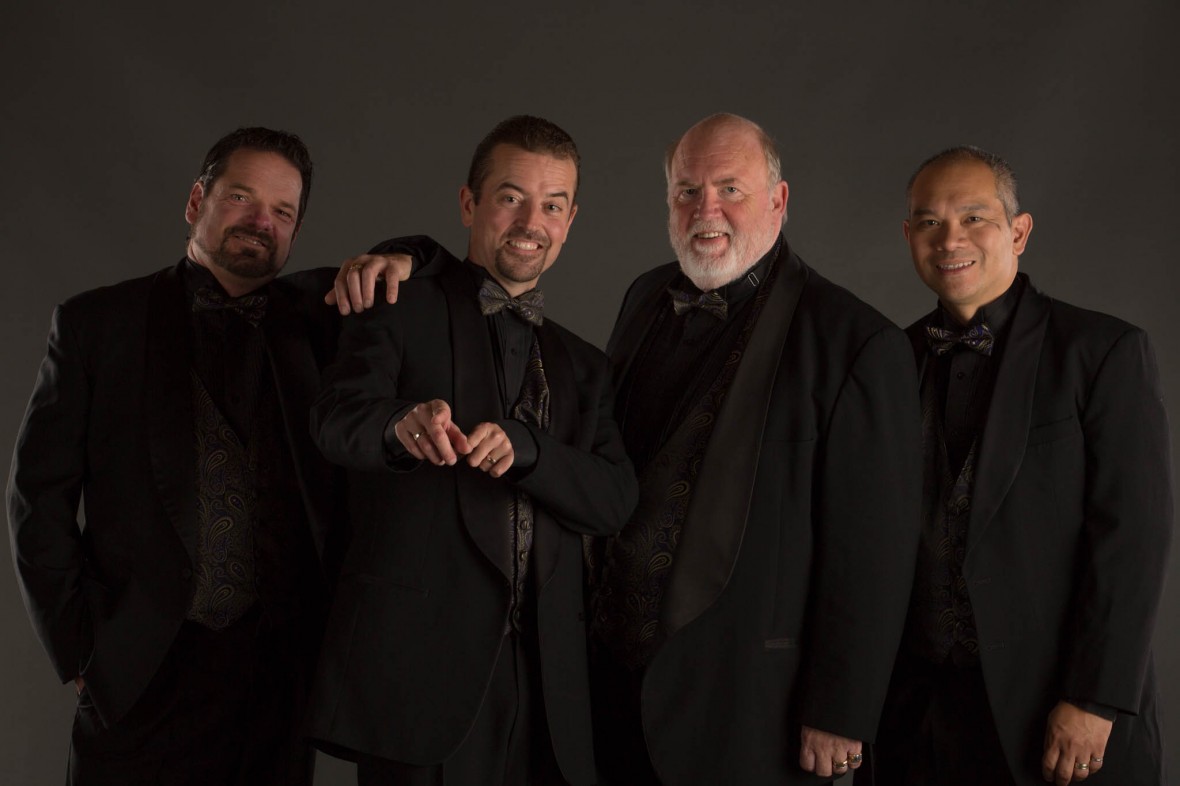 cAPS lOCK
CAPS LOCK
Now available for performances!
A few years ago, four of Capital City Chorus' most avid quarteters found themselves approaching a District Contest without a quartet!  They saw this as an opportunity to get together to represent the Capital by locking and ringing some barbershop chords – 
cAPS lOCK was born.
There was one little problem.  They were four, but with two tenors and no lead.  Jonathan Pratt agreed to take on the lead role, leaving Paul Boucher on tenor.  With baritone Jerome Gobuyan and Rod McKenzie filling out the bass clef they were ready to sing.
Originally, their objective was to focus on Ontario District Contests and to continually improve their singing skills.  After a few years of contests – continually placing in the top 5 quartets in Ontario – they have put together a repertoire of several newer Barbershop arrangements along with some older classics that they would be happy to share.  
So if you are looking for some unique entertainment for a special event, please contact:
Paul Boucher
819 918-9385
Here's a small sample of our singing:
Silent Night
Visa Visa (parody of Jingle Bells)